Hi everyone & welcome back to the next phase of the move to Stanevo.
After a few quiet weeks, things have started to move on.
Lists being written of items to take.
Motorcycles & ladies clothing being sold on eBay to top up the BG account...
We have purchased a Ford Transit Long Wheelbase van.
W reg , year 2000 with a genuine 74,000 miles
This will be used alongside the Volkswagen Caddy that we will be taking already.
Collecting the Transit tomorrow, then back to Ashford for a check over.
Going to replace the oil & filter, power steering drive belt.
Will also remove the cambelt outer cover, probably replacing the cambelt as it seems that these get neglected, but for the cost involved it is stupid not to do it.
You do NOT need a " Locking kit " to lock the engine at the correct point, to replace the belt.
A selection of 3 drill bits do the same job.
I found this link that will assist with the cambelt change.
Cambelt change Transit
Here is the van that we are using to drive down to BG at the end of April 2013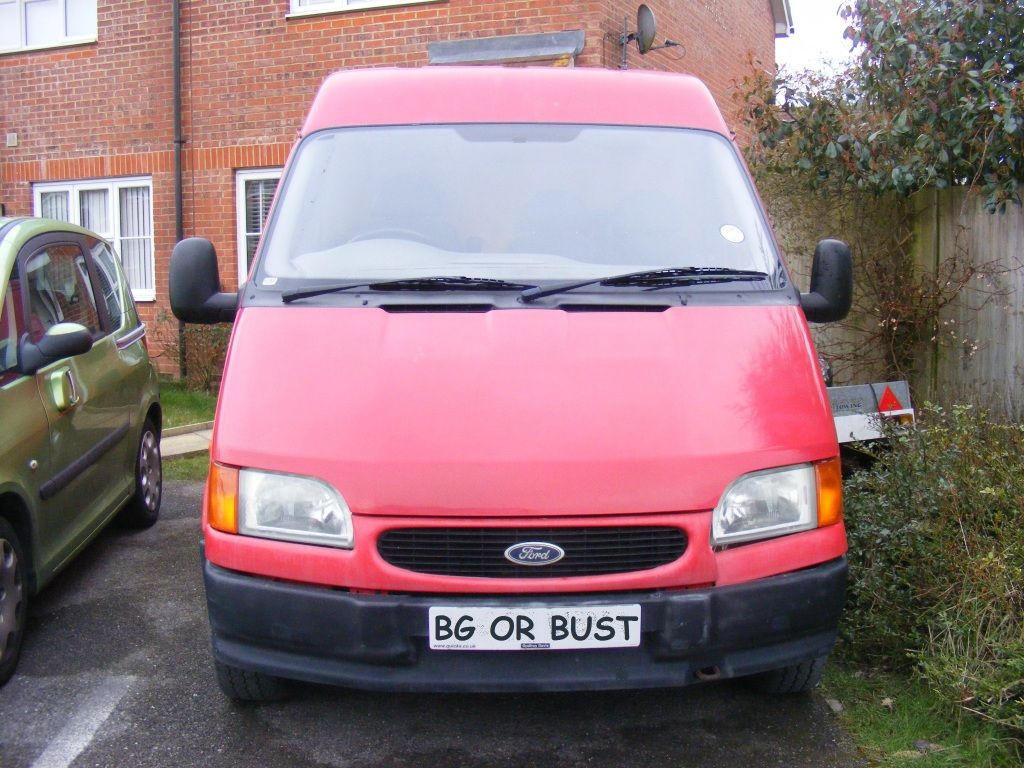 As you can see, we have named her Pauline after the last owner.....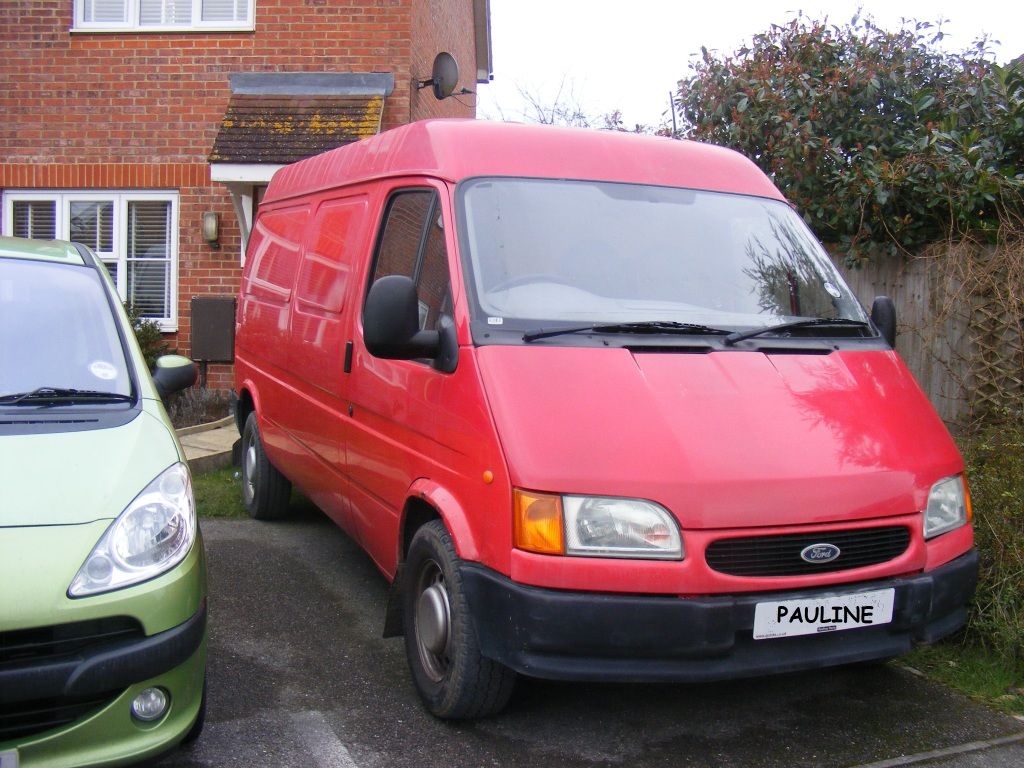 We have also joined a forum on the net
www.britsinbulgaria.co.uk
The forum is an absolute goldmine of information about Bulgaria
Our leaving date is towards the back end of April 2013
Still sorting out the most economical route, ferry or Channel Tunnel
Sue will be driving the Caddy & I will be in the Transit to start with but we could swap over the 1,400 miles journey.
Hoping to get a good start on the 1st day so we can get to the Truckstop in Erlanger in Germany.
The same one that we stopped at in September on the way down & then back.
Busy sorting stuff out for :
The charity shop
The Bootfair
Ebay
Storing in the attic
Fuzz & Sue
Thanks to all of our readers !
I never in my wildest dreams imagined that the blog would be so popular ....
| | |
| --- | --- |
| Pageviews last month | 1,233 |
| | |
| --- | --- |
| Pageviews all time history | 4,212 |
Join us as we purchase and restore our property in Bulgaria.
If you are a new reader, click on 2012 in the index there on the right, then August, & click on "The Beginning" then work your way down.....